Hot Deal Affordable Chip Folding chair by Drake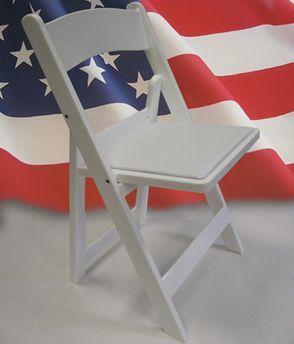 Hot Deal Affordable Chip Folding chair by Drake
White Folding chairs by Drake.
They are not conforming 100% to the very high esthetic standard of Drake.
Chairs have minor esthetic "defects" like flow lines or colors not being absolute optic white as per Drake tradition.
Structurally they are Perfect Chairs and much, much better then those coming from the Orient.
These chairs come in a box of 5 ea.
18" x 36" x 12.5" [inches] - Box Weight: [52 lb.]